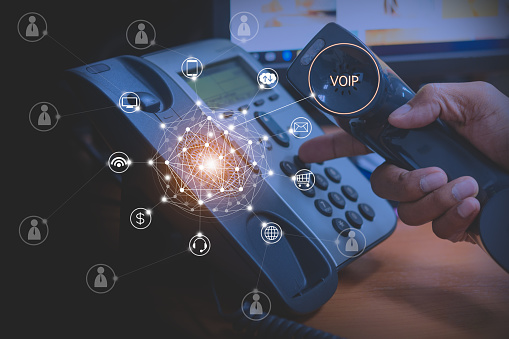 How do companies quickly address the changing needs of their sales, marketing and customer service operations? VCC provides the most comprehensive data and seamless integration you need to effectively manage call center activities. Delivered through a state-of-the-art on-demand, Software as a Service (SaaS) platform, solution eliminates the complexities involved in creating, managing and deploying a world-class call center. The result? Your best customer service delivered simply, easily and cost-effectively.
With hosted virtual call center software, you get all the benefits of a dedicated, premise-based call center system, without the costs, delays or headaches. Our VoIP- Virtual Call Center was built from the ground up to be:
Affordable and functional
Fast and simple to deploy
Easy to learn and use
You get the rich features and rock-solid reliability of a world-class call center system, and the flexibility to expand on demand, as you need more seats.
Whether you have a handful of agents or hundreds of agents, you can stay focused on your business, rather than maintaining your call center systems.
The technology that supports the portfolio offers:
Access to basic or sophisticated calling features, including CRM
Reduced infrastructure expense
Easy to use and flexible high-performance message notification facility
Instant on line set-up and execution
Fully hosted solution
Immediate access to target specific associates
Easy intuitive recording and visual call planner
Supports unlimited volume of messages on a daily basis
Global Mobile and Web based Access and control
Intuitive Graphic User Interface (GUI)
Scaling up or down based on demand
Coordinated agents around the world at home, onshore or offshore
Support 24/7
Predictive Dialer
Data Import
Campaign & List Management
Do-Not-Call List Compliance ( * )
VoIP
Remote Agents
Quality Monitoring
Voice Recording
Voicemail
Real-Time Reporting
Historical Reporting
CRM Integration
Customer History
24x7 Customer Support
Use the Virtual Call Center to achieve more profitable and productive telemarketing campaigns.
The Outbound Virtual Call Center is a complete service consisting of outbound campaign management functionality with predictive dialing. With you will use our phone dialer and robust outbound call center software to efficiently and effectively manage product campaigns, generate sales leads, process account collections, raise funds, administer research surveys, and conduct political and community initiatives. Our Predictive Dialer provides all the features you need to achieve the maximum number of successful calls by the minimum number of agents.
Enjoy world-class outbound campaigns and predictive dialing with the Outbound Virtual Call Center that enables:
Full control over every campaign
Multiple simultaneous campaigns
Predictive Dialer
Call List Management
Regulatory Compliance
Increased agent productivity by shortening average call times and ensuring that agents only handle live calls
Increased customer satisfaction by proactively contacting them with important product offers and information.
Improved sales results by dialing more numbers and contacting more live parties, resulting in more leads.
Lower infrastructure costs by eliminating recurring T1 fees, optimizing use of dialing resources, and reducing administration costs.
Increased business agility by scaling your operations up or down as needed, rather than settling on a system with a fixed number of licenses.
Increase revenue by reducing Total Cost of Ownership - TCO
Transparent for central marketing by leveraging centralized monitoring software
Immediate direct feedback by evaluating DTMF tones and setting Key Performance Indicators for products or services.
Record your own message
Select a pre-recorded message
Multilingual capability
Merge Voice with Text To Speech
Type your text message (SMS, FAX)
Download a ready made text message
Combine Text with Pictures
Multi-thread redundant dialing servers
Equipment hosted in different locations
On-line Back-up of database
Multi-level access control
Dedicated servers monitored 24/7
Continuous Power protection
Our fully hosted, Software as a Service (SaaS) offers a predictive dialing capability that can double or triple the number of right party connections. A predictive dialing system automates outbound dialing to only connect agents to calls answered by real people.
No Annual fee
Various Payment options: Pay per call Packaged deal Budget accounts (prepaid)
Outsourcing setup effort
Hands-on administration training
Optional training program
The offered VoIP solutions has good performance across all providers. Good Quality of Service (QoS) mechanisms ensure high voice quality through tight control of delay, loss, and jitter.
Financial, Retail, Insurance, Healthcare Services
Promoting product or service to targeted group
Retaining Customers loyalty
Tracking market trends
Disaster Management:
Emergency notifications by: Police, Fire-Dep. Medical and Military.
Alert notification for critical processing plants with sensitive ecological and security issues to the surrounding population.
Travel & Transportation
Education
Government
Political:
Broadcasting a message to the voters community
Public opinion polls
Municipalities:
Informing the public about: water break,traffic congestion, cultural event, etc.
Collecting taxes and fees.
Featured Solutions
Telemarketing
Customer Service
Technical Support
Collections
Disaster Management
Notifications